Learn Programming
Online || Instructor led CodeParty || Creator Shack
Thank You for the fabulous response
Course Starts: January 01, 2018
Seats Remaining: 49/60
Take up a new programming language
Become an algorithmic powerhouse
Define what programming means to us and how it can change our lives
Learn mobile/web technologies and create mobile/web apps
Take up free courses and help everyone in our course community to move along and not give up.
Create our own learning paths, but rest assured that the community (or at least I) would be there to hold your hand while you are walking the path.
Talk to industry veterans, colleagues and startup owners and get up to speed with what is currently working in the industry.
The course starts on 1 January 2018 and moves on a cycle of three months. After every three months, decision about continuing the class is made based on the instructor's availability, class performance. etc.
Of course, learning coding will take long, but (almost) every milestone will be 3 months long. After this time period, you will have the chance to assess your growth and ascertain if you would want to keep going ahead.
We will start from web technologies and then move on to mobile. So, HTML, CSS, Javascript, Android, XML, Java will be the starting nodes. Once we feel comfortable, we'll graduate to the more interesting stuff.
Definitely! The whole course is built upon creating projects, solving problems and making stuff that works.
I would want to be more a reviewer of your code, your progress and other people's tutorials. Observing a student's style of learning is the key for me. If at the end of the course, my students are making stuff that works, that's enough for me.
This is an instructor-led online bootcamp. The instructor will be there with you all along, trying to personally understand your issues, and guide you as and when needed. Don't worry, we have been there too :)
Yup! You need people around you to compete with, to get help from or just gossip about the subject. Number one reason why people can't complete online courses: "Lack of a community". We are not making that mistake.
You'll need:
A laptop in working condition, preferably with specs that can let you install and run processor-heavy software like the Android Studio, etc.
A sound internet connection.
A working smartphone (preferably, but not necessarily, an Android one).
'A beginner in computer programming', that is a simple answer. This is a "Zero to Hero", "Learn Programming From Scratch" type of course.
Do you have no pressure of finding a job in the near future? Do you have no prior experience in coding? Are you someone who believes in herself/himself that you can create your own future? Do you enjoy creating things more than studying long hours? If your answer to the above questions is an overwhelming "Yes", this course is meant especially for you.
The access to this course is based on a monthly/annual subscription model.
We would never want you to be unhappy! If you are unsatisfied with your purchase, contact us in the first 7 days of your payment and we will give you a full refund.
Your Instructor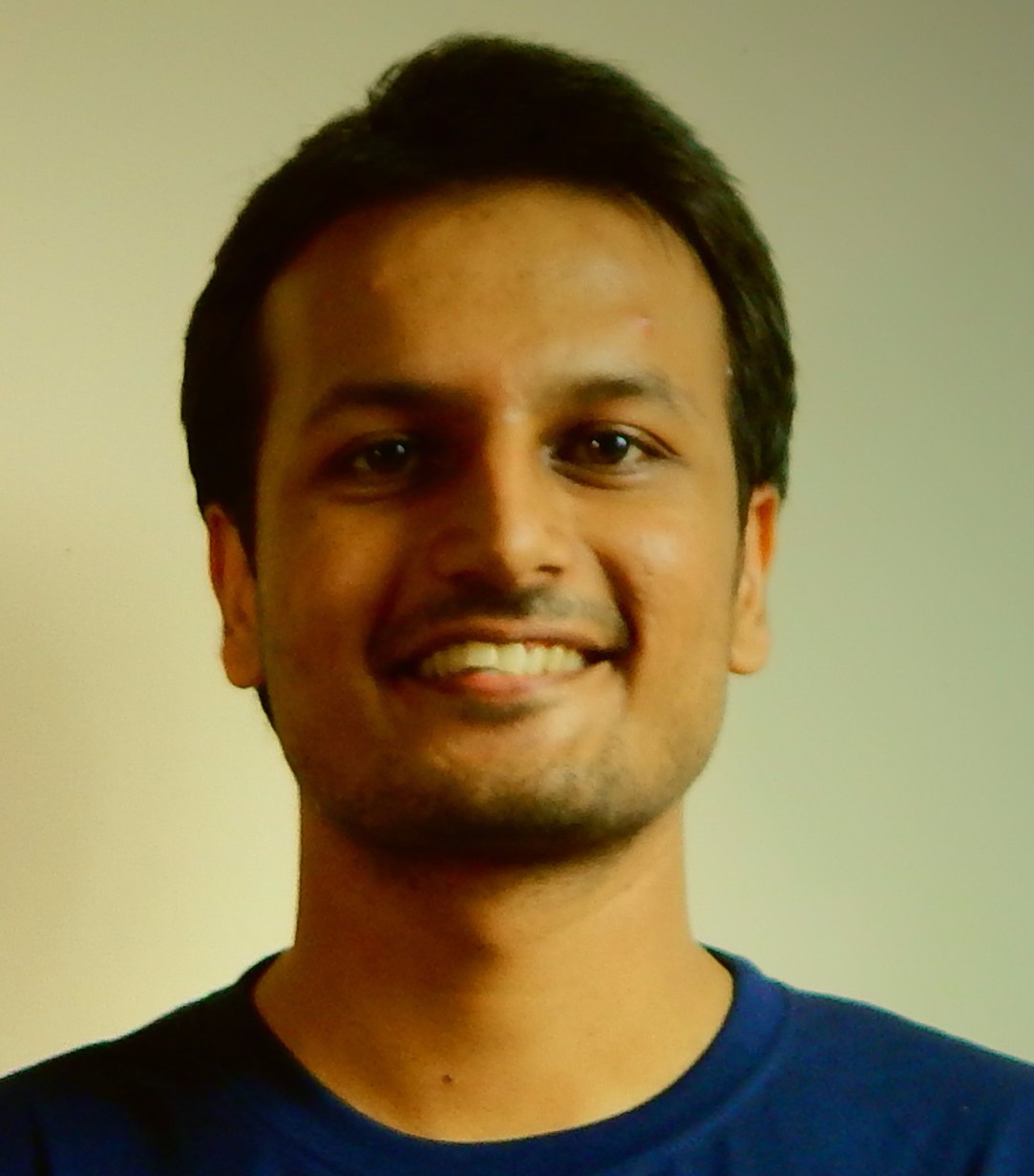 Bharat is a firm believer in free education and most importantly, free preparation for entrance tests like the CAT, SAT, GMAT, etc.
He thinks that he can help you in understanding how entrance tests are created and in the process, assist you in your path to a better career.
He has recently found he loves coding and has been going at it with all his heart. He believes that he can help you learn coding the right way.
He is a published writer of two books. He has done his MBA from one of India's best and oldest MBA colleges: The Faculty of Management Studies (Delhi University) and has taught hundreds of students how to prepare for the toughest aptitude tests for 5 years now.
For the last five years, he has worked in different capacities, previously as a freelancer, and now as the company director and team leader for creating test prep content. If interested, you can visit his website -- www.bharatpatodi.com to know more about him.

Course Curriculum
Introduction
Available in days
days after you enroll
Project One: A single picture quote webpage
Available in days
days after you enroll
Testimonials

I have been using Pyoopel for a long time now. I love the courses and I am looking forward to joining in the journey towards becoming a programmer. Let's go...
I have complete confidence in the learning paths that Pyoopel develops for the students. They treat students in a mature fashion and do not waste their time.
Get Started Now!
Free
🛩️
🧀 Complete course content
🌭 Lifetime Access
🌮 30 days free of Paid Plan
Instructor Support
Project Reviews
Community Access
Sincerity Discount
Paid
🚀
🧀 Complete course content
🌭 Lifetime Access
🌮 30 days free
🍧 Instructor Support
⌨️ Project Reviews
🦄 Community Access
💎 Sincerity Discount (up to 65% off)
Early Bird Discount for the sincere student
So, in the spirit of free = awesome, all those students who are super punctual in submitting projects before time, and in completing the lecture assignments, would get the next month for free. Do the same in the subsequent month, and you get another month free. So, if you do well, you could get three months of course-time by paying for only one month.
** Only available in the paid plan. Also note that only the projects submitted after the '30 days free' will be considered.